GIRO D'ITALIA 2015 IN SESTRI LEVANTE
Giro d'Italia in Sestri Levante on May 11th 2015
Also this year, precisely on May 11th, the Tour of Italy, will make its passage in our beautiful Sestri Levante.

The stage of the historic event will start in Rapallo 
and end
 just in Sestri, that will be the place of the picturesque scenery of the cyclists' arrival

Here's a shot of one of our beloved guests who portrays the first cyclists whiz right outside the entrance of Tigullio Camping & Resort!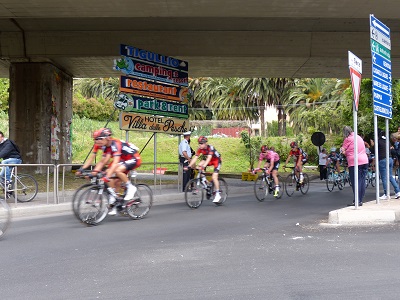 Keep in touch and see our OFFERS SECTION of our site to find the right promotion for you ... even on the occasion of Giro d'Italia 2015.

Click here to view the route of 136 km-athletes will be required to deal with!